We have fleets of top-class safari cars we use and also offer service of safari car hire in Uganda, all with 4-wheel drive vehicles that are kept all time serviced and maintained that includes Minivan, upgraded luxury, normal Land cruiser's with all-terrain Tyre's and "Pop Top" roof for 360° viewing plus Costa buses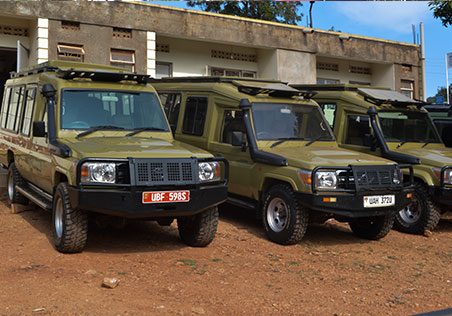 UPGRADED LUXURY LAND CRUISER 4*4
This is a 4WD with 7 seating capacity, 93Litres fuel tank capacity and an engine displacement of 4461; it is air-conditioned with a passenger and driver airbag. Its fuel type is diesel and an automatic vehicle.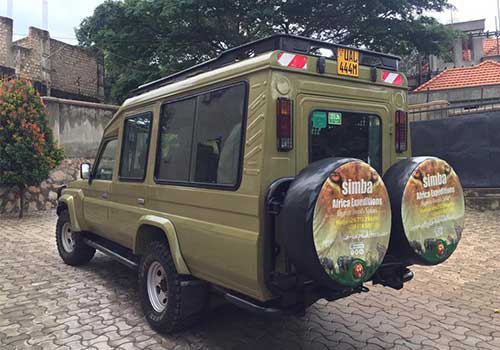 TOYOTA LAND CRUISER 4*4
Toyota land cruiser is a 4WD with 3-5 passengers seating capacity, with UN limited mileage, fuel type is diesel, air-conditioned and it and automatic car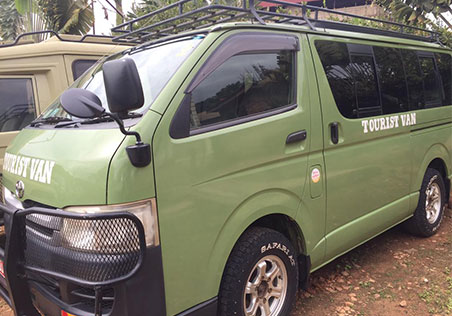 TOYOTA MINIVAN 4*4
It is a 4WD, carries 9-10 people, automatic drive, and no air conditioner because it has an open roof, which allows fresh air inside, and its fuel type is diesel.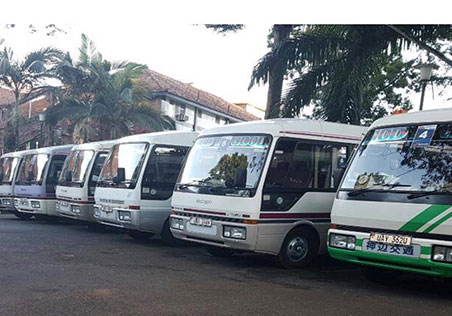 COSTA BUS
This vehicle carries a maximum of 30 passengers, manual drive, fuel type is diesel, and it gives ample parking space to passengers and long legroom with a TV.