UGANDA SAFARIS AND RWANDA GORILLA TREKKING TOURS
Uganda Safaris and Gorilla trekking Rwanda is organized by Simba Africa Expeditions, a company based in Kampala, Uganda's great capital, operating in Uganda, Rwanda, Kenya, and Tanzania. We offer a wide variety of travel options, including Gorilla tracking Safaris, Chimpanzee trekking, mountain hiking, City tours, birding safaris, wildlife adventure, cultural and community expeditions, white water Rafting, and others.
We have travelled to most of the hotels that we recommend to our clients, and thus we can advise on which one will give you the best value for your money. Our main aim and ultimate pride are to offer and arrange the most memorable trip possible while you are with the Simba Africa Expeditions team of experienced tour guides and drivers!
Why choose Simba Africa Expeditions?
AUTHENTIC AFRICAN SAFARI EXPERIENCE.
Our top-quality gorilla tracking destinations in Uganda, Rwanda, Congo, and for primate trekking
Hand-picked accommodations
We have expert staff who have all travelled both around Uganda and Rwanda for your safaris and tours.
EXPERIENCED DRIVER/GUIDE
We use experienced, qualified, and knowledgeable local guides for Uganda Safaris and Rwanda Primate.
Safari Car Hire and Rentals
We have a top-class fleet of top-class safaris with 4-wheel drive vehicles; minivans, Land Cruisers, and Costa.
TAILOR-MADE UGANDA SAFARIS AND HOLIDAYS
3 Days of Gorilla Tracking at Bwindi
At Bwindi Impenetrable Forest National Park, you will spot even more varieties of beautiful scenery. Stop over at the Uganda equator for informative talks, photos, snacks, and scenic views of the windings of the Kigezi region…
3 Days Queen Elizabeth Safari
A Queen Elizabeth Safari adventure to Uganda's most scenic and second-largest park, Queen Elizabeth National Park, is a must! The park, together with Kyambura and Kigezi Wildlife Reserve, forms one of the most diverse.
3 Days of Chimpanzee Tracking in Kibale
This adventure will bring you close to the man's closest relative. This forest is home to other primates like monkeys, baboons, and different species of monkeys. You will encounter lots of different forest birds and so much more…
14-Day Ultimate Uganda Safari
This safari will take you to so many exciting places in Uganda, including the Mountain Gorillas' home, which will be the highlight of these 14 days of the Ultimate Uganda Safari. Explore Uganda's largest and oldest park.
5 Days Gorilla Trekking Mgahinga
Gorilla trekking safari and wildlife vacation take you to western Uganda for gorilla tracking and trekking in Bwindi Impenetrable Forest, and Lake Mburo National Park for a wildlife experience, bird watching, and nature walk.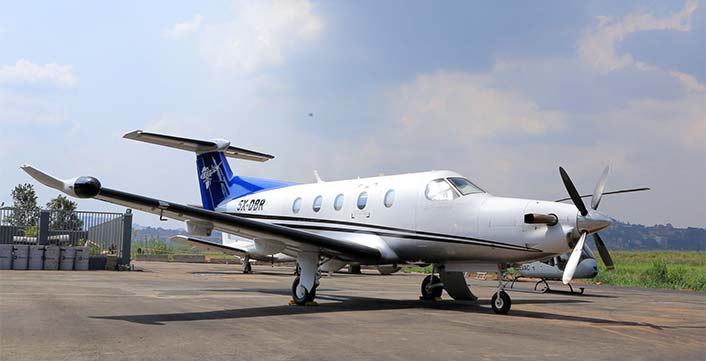 4 Days Kidepo Valley Flying Safari
Tailor-made according to your budget by the Simba team, Kidepo Valley National Park is considered one of the most authentic African wildernesses, with untouched beauty and wildlife that call this park home.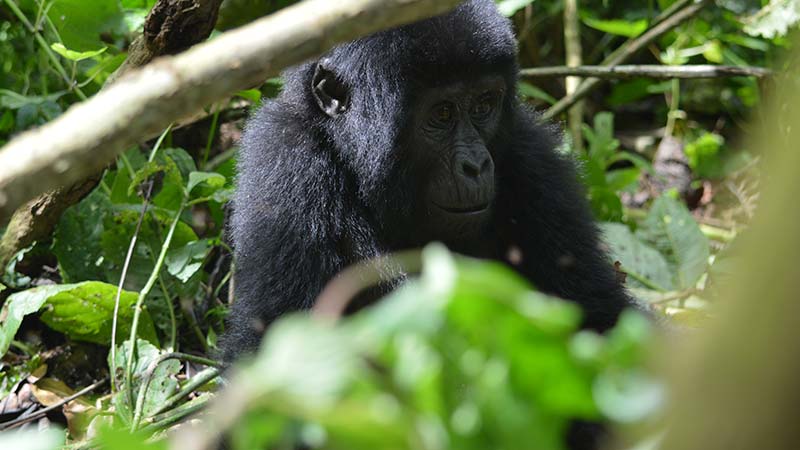 FACTS ABOUT MOUNTAI GORILLAS
Mountain Gorillas are known to be massive, with a short, thick trunk and a broad chest and shoulders. Its eyes and ears are dwarfed by its large head and a hairless, shiny black muzzle. Older males develop a crown of muscle and hair that makes the head look even longer. The arms are longer than the stubby legs. The fully adult male mountain gorilla is twice as large as the female.
The most serious threat to gorillas is habitat loss. The rich volcanic soil of the Virunga is as highly valued as farmland in Rwanda, Uganda, and Congo.
SUGGESTED RWANDA SAFARIS AND HOLIDAYS
9-Day Rwanda Cultural Tour
Rwanda cultural adventure will lead you on a thrilling journey of exploring Rwanda's beautiful and unique culture, gorilla tracking in Volcanoes National Park and community…
13-Day Gorilla & Chimpanzee Trek
Gorilla and Chimpanzee tracking Rwanda Expedition with Simba Africa Expeditions team to the City Tour and Akagera National Park to encounter a game drive and a boat ride…
2 Days Gorilla Trekking Volcano
This will lead you to the Land of a Thousand Hills, which is popular for arguably one of the best and most remarkable wildlife adventures in the world with the incredibly beautiful scenery that it offers…
5 Days Gorilla & Akagera Tour
This tour will bring you to Akagera National Park in Rwanda, a scenic part of the land of a thousand hills, and wind up in the home of the gentle giants (Mongo Gorillas )…
7 Days of Primate Trekking in Rwanda
This Primates Trek will take you to the great primate capital of Nyungwe Forest National Park for an adventurous time with man's closest relative and on to Volcanoes.
21 Days of Primate Tracking Tour
This safari is guaranteed to give you great adventures in both Uganda and Rwanda, where you will get to explore two different countries and communities with different cultures.
SAFARI CAR RENTAL IN UGANDA
At Simba Africa Expeditions, we have a fleet of top-class safari cars that we use during your booked African Adventure tour and also offer a large selection of premium vehicles for safari car hire in Uganda. All are 4-wheel drive vehicles that are kept full-time serviced and maintained to meet African terrain roads that include; minivans, upgraded luxury and normal Landcruisers with All-Terrain Tires and "Pop Top" roof for 360° viewing during Wildlife game viewing plus, Costa buses