1-day Jinja tour will be a road trip to Jinja, an awesome town for adventure and that is why it is called the adventure capital of Uganda. Getting the most out of this 1-day Jinja adventure will be the biggest reward for the adventurous person in you. Explore the elusive birds in this town, do a memorable boat ride on the source of the Nile sightseeing the most beautiful scenery and do so much that you will discover for yourself while visiting different places in Jinja.
You Must Know When Booking
✓ Group Size: Minimum One traveler
✓ Transport 4X4 Safari Vehicle – Van or Minibus
✓ Accommodation: Safari Lodges types ( Budget, Mid-Range or Luxury)
Note: For Booking and Confirmation, a 50 % initial deposit is required in order to secure the Entrance Fees slot
Price per person for numbers of people. ( For 2 people, each pays $145)
| | | | | | | |
| --- | --- | --- | --- | --- | --- | --- |
| Number of people | 2 | 3 | 4 | 5 | 6 | 7 |
| Price per person | $195 | $165 | $150 | $140 | $136 | $110 |
Highlights for 1-day Jinja Tour, Mabira Forest and Sezibwa Falls
Excursion to Jinja town
Amazing source of the Nile visit
Mabira forest Birding and Nature walk
Sezibwa Falls tour.
Jinja railway stations visit.
Airport transfers
Detailed Itinerary 1-day Jinja Tour, Mabira Forest and Sezibwa Falls
Pick up from your place of residence as early as 7:00 AM, and travel to Jinja, our first stopover is the Sezibwa falls. Ssezibwa Falls is a 45 minutes' drive from Kampala city and is located on Jinja Road after Mukono town. It is a wonderful place for a nature walk, birding, picnics, hike to the top of the falls and the cultural worship grounds. Ssezibwa is also a suitable place for camping with the magical sound of the falls in the background.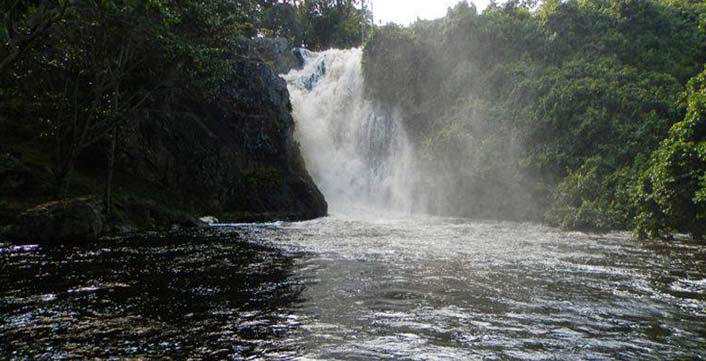 Nature walks and Mabira birding experience.
After Sezibwa falls we proceed to the Mabira forest walk, which starts from the Mabira rain-forest lodge. During this walk, one gets to view and appreciate the different tree species and watch different forest birds that like to fly up in the thick canopies of this rainforest. After lunch, take a short tour around Jinja town, we start from the Jinja railway stations and see the railway line that connects Uganda to Kenya and view the diesel locomotives.
We proceed to the Hindu temple which has a bronze statue of Gandhi and visit the golf course which possesses a very beautiful view of the Nile and Lake Victoria. Finally, visit memorial gardens where some of Mahatma Gandhi's ashes were scattered. Your day will end in a thrilling boat cruise to the source of the Nile starting from and viewing the Speke monument and finally, an evening of relaxation at Bujagali falls and back to Kampala.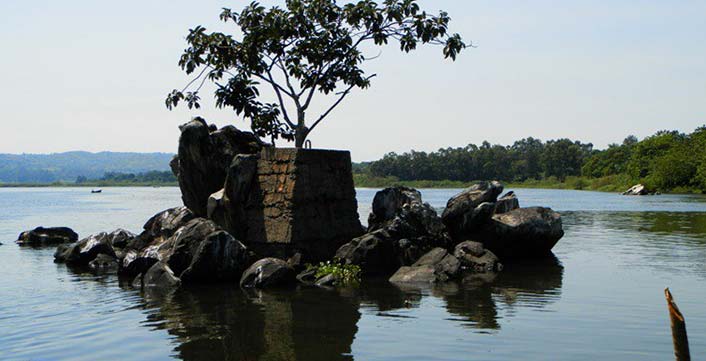 Things to bring for 1-day Jinja Tour, Mabira Forest and Sezibwa Falls
A rain jacket is essential as it could unpredictably rain.
Light clothes as the sun does shine pretty bright in this part.
A good insect repellent to keep those persistent insects away.
A good zooming lens camera for photos
1-day Jinja Tour, Mabira Forest and Sezibwa Falls include:
Airport transfers
Private 4×4 Safari Vehicle
Accommodation and meals as per itinerary
En-route lunches
Pure Bottled Drinking water
1-day Jinja Tour, Mabira Forest and Sezibwa Falls exclude:
Airfare
Uganda Visa
Luxury drinks
Laundry
Personal shopping bills and cigarettes
Any other item not mentioned.