10-days Mountain Rwenzori Trekking, Africa's third-highest mountain, Rwenzori Trekking, is quite an adventure, but only the fit can dare take on the challenge of a 5109 m above sea level trek to the highest peak, Margherita, on Mount Stanley, and the few that have dared to live their dream have only great reports about the mountains of the moon!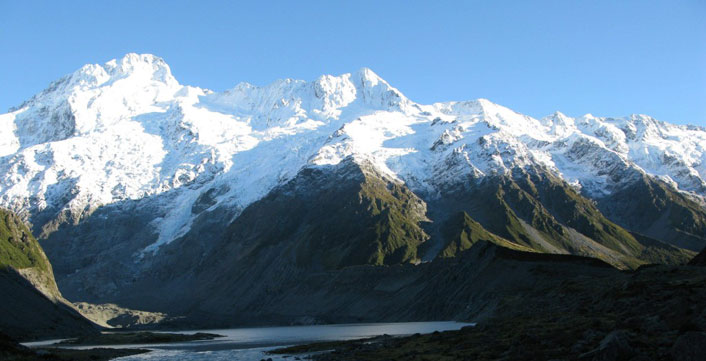 You Must Know When Booking
✓ Group Size: Minimum One Traveller
✓ Transport 4X4 Safari Vehicle-Van or Minibus
✓ Accommodation: Safari Lodges (Budget, Mid-Range or Luxury)
Note: For booking and confirmation, a 50% initial deposit is required to secure the accommodation.
Detailed itinerary for 10-days Mountain Rwenzori Hiking in Uganda
Day 1: Travel from Kampala to Kasese
After your breakfast, you will be picked up by your guide/driver to begin your journey to Mount Rwenzori with a stop in Fort Portal for lunch and proceed to your booked accommodation for dinner and overnight.
Day 2: Hiking Nyakalengija-Nyabitaba
In the early morning, head to Nyakalengeja to begin your climb up the magical mountain. The hike leads you along the serene Mubuku River as well as through the dense equatorial vegetation before reaching the Nyabitaba hut at 2650 meters. You might be able to see some primates, including blue monkeys. Dine and slumber in the Nyabitaba hut.
Day 3: Hiking at John Mate Hut
Following an early breakfast, we begin hiking past the Kurt Shaffer Bridge to view the radiant Mubuku confluence. After lunch, you will arrive at the Nyamuleju hut, and while there, you will enjoy a spectacular view of Mount Stanley and Mount Speke peaks. Ascend through the heath-moss forest, open patches, and the lobelia, and then continue to John Matte hut at 3415 meters for the night.
Day 4: Hike to Bujuku Hut
Set-off will be pretty early after your breakfast. You will set out through the large Lobelias and the heath trees. You will ascend to the spectacular Bigo Bog and picturesque terrain of lobelias and large groundsels to hike past Lake Bujuku, which grandly lies between the well-known mountain ranges of Stanley and Speke. Hike onto a rocky shelter referred to as the "Cooking Pot" and shortly arrive at the day's final stop. Dine and sleep at Bujuku Hut, which is at 3960 meters.
Day 5: Hike to Elena Hut
Depart from the mountain valley with attractive sights of alpine vegetation comprised of a large (4890 meters). Ascend through the gorgeous sights of the Savoia glacier and the Elena glacier; hike on through to the scenic Scott–Elliott, trekking through the mountain snow to reach the Elena Hut at 4560 meters for dinner and overnight. You will set your base here at the Elena Hut, from where you will begin the trek the next day to the Ascent-Alps.
Day 6: Hike Ascent-Alps
Ascend very early in the morning to the icy Alexander peak at 5092 meters, and then head to the mountain's highest peak, the renowned Marguerites at 5109 meters! From there, we will descend to the attractive lake Kitandara for a night at Kitandara hut, which is at 4020 meters.
Day 7: Hiking to Guy Yeoman Hut
Following an early morning breakfast, we shall begin to descend. First, we ascend from Lake Kitandara up to the Fresh-field Pass and get a perfect view of the neighbouring country, Congo. Have a good picnic lunch and then proceed to descend to the Guy Yeoman hut at 3260 meters for dinner as well as overnight.
Day 8: Hike Nyabitaba Hut
Today will be the last fraction of our hike! Descend steeply along the river Mubuku to join the initial route adjacent to the river Bujuku. Dine and slumber at Nyabitaba Hut, which is at 2650 meters.
Day 9: Transfer to Kasese
We move down for about 2 to 3 hours to Nyakalengeja. Then we continue to Kasese and check in at Hotel Margherita. Here we will unwind as we reflect on our exciting climb to Uganda's highest peak. Dine and slumber at Hotel Margherita.
Day 10: Departure
Filled with exciting and unforgettable memories of this Uganda mountain trekking adventure, you will bid farewell to the Mountains of the Moon and drive back to Kampala. Then continue to Entebbe International Airport to catch the departure flight. End of 10-days mountain climb Rwenzori Hiking Services, Meal plan: H/B
Important information for 10 days Mountain Rwenzori Safari Uganda
Climbers must be prepared to walk for up to eight hours every day on cliffs and muddy paths.
Climbers must bring along their climbing gear or rent it at the base camp.
Our porters carry 8 kg of personal climbing gear.
What to bring for 10 days Mountain Rwenzori Hiking in Uganda
Sleeping bag
Rucksack
sleeping mat
good hiking boots.
waterproof trousers
raincoat
heavy warm jacket
Hand gloves
a scarf and a cup
jumper
torch
Light changeable clothing
sweaters
insect repellents
sunscreen
sunglasses
hat
Binoculars
cameras
10-days Mountain Rwenzori Hiking Uganda includes:
Professional cook
Private 4×4 Safari Vehicle
Accommodation and meals as per itinerary
Professional Guide fees
Rescue fees in case of emergency rescue in the Rwenzori Mountains
Pure Bottled Drinking water
Porters 25 kg per person
10-days Mountain Rwenzori Hiking Uganda excludes:
Airfare
Extra luggage (an extra 25kg per person)
Gratitude to the local guides
Equipment for the hike
Telephone and porter fees while trekking
Personal shopping bills and cigarettes.
Any changes in the program itinerary while in the Rwenzori